"If you wish to be a lawyer, attach no consequence to the place you are in, or the person you are with; but get books, sit down anywhere, and go to reading for yourself. That will make a lawyer of you quicker than any other way."
~Abraham Lincoln, Letter to William H. Grigsby, 1858
---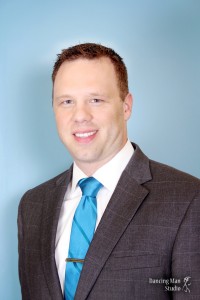 I love the law and all its subtle nuances. I love how it forces me to think carefully and objectively. Whenever I write about a law, I am pushed to learn about a unique and interesting field in order to truly appreciate and understand the reasoning and logic behind it.
When examining whether a tattooist has the protections afforded under the free speech clause of the First Amendment, I not only studied the founding fathers' intention behind the First Amendment, I also researched the methods different tattoo artists use in creating their works. I learned about the process and delicate manner in which a skilled tattooist uses a "light hand" to hold their "irons" while correctly maneuvering the curved skin of a person's back to carefully insert just the right amount of ink in creating a perfect shade of gold for a koi fish tattoo. I truly enjoyed diving into and learning about such an awesome subject; but this is just one of the amazing topics I learn about on a daily basis when practicing law. This is where my passion and drive stems from, and this is why I started the LegallyConsidered blog. I hope you enjoy it as much as I enjoy writing it.
Thank you for visiting!
~Kevin L. Boyd
---
"I have not yet eaten enough of the Tree of Knowledge, though in my profession I am obliged to feed on it regularly."
~Albert Einstein, Letter to Max Born, 1919
---
Education
J.D., University of Missouri-Kansas City School of Law, 2013

Urban Lawyer Law Journal
UMKC Law Review
Moot Court, Trial Team, and Transactional Lawyering Team

B.A. in English, Literature, Washburn University, 2008

Minors in Philosophy and Criminal Justice
Bar Admissions
State:
Federal:
U.S. District Court, Western District of Missouri
Community Involvement
AmeriCorps Jumpstart: Volunteer and Site Manager, 2004-2008
Washburn University's Sigma Phi Epsilon: Philanthropy and Volunteer Coordinator, 2001-2005
Publications
Kevin L. Boyd, The Inevitable Collision of Sex-Determination by Cell-Free Fetal DNA In Non-Invasive Prenatal Genetic Diagnosis and the Continual Statewide Expansion of Abortion Regulation Based On the Sex of the Child, UMKC Law Review, December 2012
As a research assistant to Phil Angelides, the FCIC Chairman, I aided in both the process of editing and developing evidentiary support for his FCIC Symposium Speech published in the UMKC Law Review.
Official Position and Members
---
Let reverence for the laws, be breathed by every American mother, to the lisping babe, that prattles on her lap – let it be taught in schools, in seminaries, and in colleges; let it be written in Primmers, spelling books, and in Almanacs; let it be preached from the pulpit, proclaimed in legislative halls, and enforced in courts of justice.
~Abraham Lincoln, Address Before the Young Men's Lyceum of Springfield, Illinois, January 27, 1838
---
Prior to pursuing my law degree, I completed my Bachelors of Arts in English Literature at Washburn University in Topeka, Kansas. Through Washburn's international program, I studied British Law and Early Romantic Literature at Cambridge University in England. Then, after graduating from Washburn University, I had the privilege of working for 2 years as a Behavioral Specialist and Parent Aide with Behavioral Innovations LLC. In 2010 I was admitted to the University of Missouri-Kansas City School of Law where I obtained my Juris Doctor in 2013. During law school, I had the honor of serving as a research assistant to the FCIC Chairman, Phil Angelides, and I gained valuable appellate experience through my internship with the Missouri Public Defender's Office Appellate Division where I  drafted post-conviction appellate briefs. Outside of my internships and in addition to studying law at UMKC, I was fortunate enough to travel with the UMKC international program to Ireland where I studied International Law and Global Bioethics.
Both in law school and immediately after graduating, I was employed by the Levy Craig Law Firm where I successfully worked on many lender liability cases, including two complex civil litigation cases leading to $7.8 and $1.3 million dollar awards for my clients. During my time at Levy Craig, I not only assisted at the trial and appellate level of various commercial litigation cases, I also worked on the successful registration of multiple trademarks with the United States Patent and Trademark Office.
Since working with Levy Craig, I have worked as a Litigation Document Review Attorney for a large firm here in Kansas City, Missouri, and served as a Real Estate Tax Research Analyst at H&R Block's Tax Institute. Each has afforded me valuable training and experience in legal research and writing. I have taken this training with me to Brus Chambers LLC, which I assisted in bringing to the United States in March 2015.