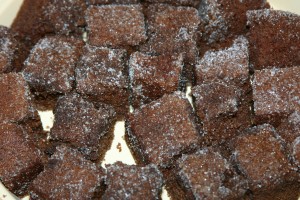 Though slow to embrace it, our country is facing a rapidly growing marijuana industry. Whether for medicinal or recreational purposes, the sale and use of marijuana is increasing dramatically; and Colorado seems to be leading the pack when it comes to addressing the numerous expected, and unexpected, legal issues associated with this industry. Colorado has been forced to confront a new cannabis issue on a monthly – if not weekly – basis, and most of the time it is an issue of first impression (i.e., an issue which neither Colorado, nor any other state which has legalized marijuana, has considered or addressed – hence, there is no binding precedent or guiding authority on the matter). One issue Colorado continues to face is how best to regulate edibles and marijuana-infused products.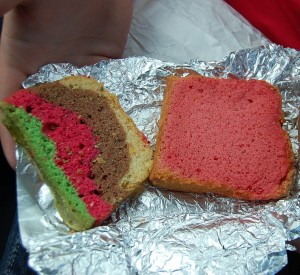 Edibles, which are popular with inexperienced users, make up approximately 45% of the legal cannabis market in Colorado. Yet, mainly due to a lack of science and data on the effects of over-consumption and appropriate amount of marijuana in these products, Colorado is struggling with the correct way to handle these products. Additionally, there is a strong feeling of emotion surrounding this issue, likely due to the concern over youth appeal and youth access. Beyond this anxiety though, there are some valid concerns involving the potency, quality control needed for these products, and packaging needed to avoid possible accidental ingestion (such as a child eating a pot brownie) or over-consumption. As of now, there is no apparent perfect solution, though many seem to agree that education, research, and child-resistant packaging are all necessary.
While there does not seem to be any indication that accidental or over-consumption is currently a serious problem, many vendors have already begun to take appropriate measures by engaging in extensive self-regulation in order to prevent any serious problems – and likely to prevent product liability cases. Thus, many cannabis businesses are attempting to get ahead of any possible problems or concerns by complying with state and local packaging and labeling laws, while also working diligently to engage in the industry's best practices.
However, many still consider edibles and infused products to be dangerous. In fact, last October, the Colorado Department of Public Health and Environments proposed a ban on almost all edibles, but quickly retracted their proposal after overwhelming outcry. While the ban did not happen, Colorado did pass several regulations, including a controversial regulation requiring that all marijuana infused products "must have a distinct look" by 2016 – meaning that both the packaging and item itself must make it obvious that it contains weed and must look different from regular food. The new labeling regulation is considered by many to be a blow to the marijuana industry in Colorado. While it may be easy to make pot brownies in the shape of a leaf, those in the industry ask "how exactly can one make weed-infused tomato sauce or marijuana-infused beer look 'distinct' beyond the labeling and packaging?"
None-the-less, it seems that those in the cannabis business are working extensively to not only comply with such regulations, but also go beyond the requirements in an effort to approach product development in a conservative manner. For example, under the new regulations, edibles must be wrapped individually or demarked in increments of 10 or fewer milligrams of activated THC (the major psychoactive ingredient in marijuana). In an effort to surpass such regulations, Dixie Elixir's infused mints, a popular item, no longer sells the mints in loose tins with 10 mints at 10 milligrams apiece; instead, Dixie is playing it safe by selling the mints like gum, in packs with 16 individually wrapped mints at 5 milligrams apiece.
Cannabis businesses are taking such conservative actions in an effort to hopefully show Colorado regulators that not only is a ban not needed, but further regulations are also not needed. They hope that Colorado will allow the cannabis entrepreneurs to demonstrate how responsible they can be, and that the Colorado lawmakers will give the current regulations a chance before piling on more red tape.
---